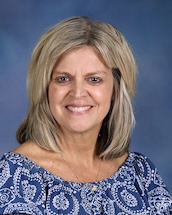 Kristine Nelson
3rd Grade Team
Welcome to the 2023-24 school year, Wildcats! Since graduating from Wheaton College in the Chicago area with a B.A. in Elementary Education, I have had the privilege of teaching preschoolers and third and fourth grade students for twenty-six years in the states of Illinois, California, New Mexico, and Florida. I am trained in the Orton-Gillingham approach to teaching reading and I also hold my Reading Endorsement. I recently finished coursework for my ESOL Endorsement as well.
Author Elizabeth Hardwick has written, "The greatest gift is a passion for reading." This quote describes one of the core attributes of my classroom. In addition to becoming passionate readers, my students will become community service-minded, critical thinkers, effective problem solvers, creative writers, and strong leaders in our learning community.
The theme of our classroom this year is "Throw Kindness Around like Confetti" and I know my students will learn to share kindness with others around them. I find great joy in inspiring my students to reach their potential and in helping them to understand the difference they can make in the world. We are going to have an incredible year in third grade!
Suggested Links
3rd Grade Team