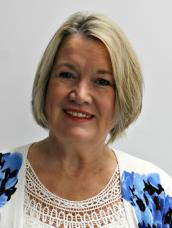 Donna Aponte
Kindergarten Team
Welcome to Kindergarten
"Brown Bears Rock" and our motto is to Always Do our Best! Teaching kindergarten for the past 27 years has helped me to appreciate children and the joy they can bring to the classroom! I graduated from the University of South Florida with a Bachelor's degree in Elementary Education and completed my Master's degree in Curriculum Instruction from Florida Southern College. Additionally, I have completed the comprehensive training for Orton-Gillingham, a multi-sensory approach to teaching reading and hold a Reading and ESOL Endorsement.
I am excited to be a part of the McKeel family and look forward to teaching our new kindergarten students. I consider it a wonderful opportunity to introduce such young minds to a new world of learning in the classroom!
Additional Info
Please send your child with a snack and a refillable water bottle each day (no disposable plastic water bottles please) labeled with their name! Your child will have the opportunity to refill their water bottle for P.E. class. Snack will be offered in the morning and afternoon.
Classroom Schedule
7:45-8:15 Morning Work
8:15-8:30 Calendar
8:30-9:15 Reading
9:15-10:15 Centers
10:15-10:30 Recess
10:30-10:50 Snack
10:50-11:25 Math
11:25-11:50 Lunch
11:50-12:05 Phonics
12:05-12:50 P.E.
12:55-1:10 Snack
1:10- 1:30 Red Word Practice
1:30-2:15 Science/Social Studies
2:15-2:40 Choice Centers
2:45-3:15 Dismissal
Homework
Please read for twenty minutes each day of the week. Parents may go to any of the suggested web links as noted on our classroom website or read a book of your choice at home.
Math homework will be recorded on www.ixl.com and weekly reports will be checked each week to ensure that each student has solved Math problems for ten minutes each day. Please refer to Educational links on right task pane of the classroom website.
Suggested Links
Kindergarten Team