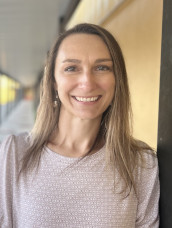 Melissa Rector
6th Grade Team
Welcome to 6th Grade Social Studies!
I am excited to be your teacher this year! This will be my 10th year of teaching and my 1st year of teaching at South McKeel. I am excited to be a part of the South McKeel family! I have taught 6th grade social studies, 8th grade science, and 6th-8th grade language arts in both Indiana and Seminole County, FL. I graduated from Olivet Nazarene University in 2003 with a B.A. in Elementary Education, along with endorsements in Middle Grades Language Arts and Science.
I'm here to support you, so don't hesitate to ask for help. Let's make this a memorable and successful experience together!
6th Grade Team