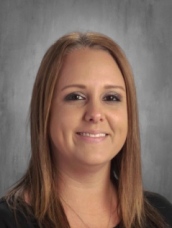 Robbin Harbison
5th Grade Team
Hi! I am so excited for this year! This is my 15th year teaching. Science is SO fun and I am having a 'blast' teaching it!
I love to learn myself. I have my Master's Degree, Reading Endorsement, and ESOL Endorsement and I plan to continue adding to my certification. I will continue to pursue more areas where I can grow as much as I can as a teacher, which is also what I try to instill in my students. I have four kids who keep me very busy: Alicia Faith, Brianna Hope, Ciara Love, and Grayson Zane!
My favorite educational quote is by George Evans: "All students can learn, just not in the same day or in the same way." I teach students the way they learn best and in ways that keep them motivated and wanting to come back for more (even years later!)
Looking forward to a great 2022-2023 school year!!
Ms. Harbison 🍎
Suggested Links
Important Files
5th Grade Team