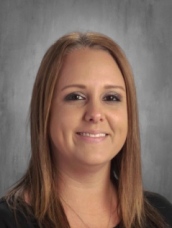 Robbin Harbison
5th Grade Team
Hi! I am so excited for this year to begin! Which it will as soon as I get back from maternity leave in October! This will be my 14th year teaching and I have taught grades 3-5. I love to learn myself. I have my Master's Degree, Reading Endorsement, and I plan to continue adding to my certification. I will continue to pursue more areas where I can grow as much as I can as a teacher, which is also what I try to instill in my students. I have three girls who keep me very busy, Alicia Faith, Brianna Hope, and Ciara Love. The newest addition to our family is Grayson Zane!
My favorite educational quote is by George Evans: "All students can learn, just not in the same day or in the same way." I teach students the way they learn best and in ways that keep them motivated and wanting to come back for more (even years later!)
Looking forward to a great 2021-2022 school year!!
5th Grade Team