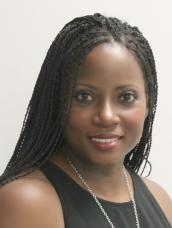 Stacy Bradley
PE Coach (K-4)
Hey Wildcats! I have been a physical education teacher for 16 years. I love teaching PE... it's not my job; it's my passion. I graduated with my Bachelor of Science in Physical Education from University of South Florida in 2006.....Go Bulls!!! Right out of high school I served as a Combat Medic in the United States Army for 8 years. I'm looking forward to sharing my passion of life long fitness with my students this year remember "You Are Stronger Than You Think!"
PE Rules
1. Stop, Look, and Listen when you hear the whistle.
2. Keep your hands and feet to yourself.
3. Treat our equipment with care.
4. No running under the pavilloin (covered area).
5. No touching the basketball nets.
6. Stay on the road while doing your walk & talk.
7. Do not touch the yellow poles while on track.
Recommended PE Supplies
1. Gym Shoes
2. Water Bottle
3. Jackets ONLY during cold weather
Specialists