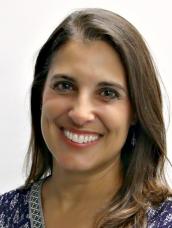 Jency Meche
Music Teacher
Welcome to Music at South McKeel Academy! I'm Mrs. Meche and along with my co-teacher, Mr. Parish, bring music to our K-6th grade students. I graduated from Florida Southern College and absolutely love my job! This is my 18th year teaching music at SMA to Kindergarten through fifth grade students and my 15th year working with our 6th grade students. My goal is to continue to share a love for music in all its forms with our children. Some of the exciting things that students can see in the classroom are Handbells, Boomwhackers, xylophones, glockenspiels, percussion instruments, recorders, ukuleles and more. I will continue to strive for a nurturing, encouraging environment for students to open up, sing and move!
When you hear your students talking and excited about the things we are doing in music, please encourage them. Your support and joy with their experiences means the world to them and us.
In addition to teaching general music for K-5th grades, 6th grade guitar, and 6th grade band, we have three SMA Choirs, as well. SMA Choirs: Wildcat Junior Choir (4th grade); SMA Girls Choir (5th/6th Grade); The Melody Boyz (5th/6th Grade)
Other events that our SMA music students audition and participate in are All County Chorus, All County Orff, All State Chorus, All State Orff and Drama Club.
I'm thrilled to share another year of music making with the South McKeel Academy Wildcats!
Joyfully Singing!!
Mrs. Meche
Music Websites To Explore!
Music Websites to explore!
The following websites include fun, educational music games to reinforce concepts.
San Francisco Symphony Kids (Games focusing on instrument families and meet the artist.)
Creating Music (Interactive games to create simple pieces of music.)
Dallas Symphony Kids (An extensive site with a wide variety of music games, virtual tour of the symphony, and music listening. It has an excellent timeline game about composers.)
New York Philharmonic Orchestra Kids Zone (Featuring a wide variety of music games, virtual tour of the symphony and pages to meet the musicians and hear the instruments.)
Home oF K8 KidTunes
Specialists