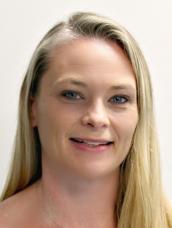 Jennifer Cuzzort
3rd Grade Team
Hello there McKeel Wildcats!!!! I am so excited about the 2019-2020 school year! I can't believe that this will be my 18th year teaching. Time flies when you are having fun!
3rd Grade is such an important year full of so much discovery. The growth I get to see in each of my students always amazes me. I LOVE to read and hope to pass my passion for books onto my students.
We are going to have a wonderful year full of exciting experiences!
Staying Connected!
Hello Parents,
I'm really excited to tell you our class will be using an app called Bloomz to simplify how we communicate with you and keep you in the know of what your child is doing while under our care. Get ready to see:
* Updates on what your child is doing and learning
* Photos from the day or specific activities with a 1 click download option on your desktop
* Access to our class calendar including special events with built in reminders
* Invitation requests to events/field trips
* Volunteer requests and ability to sign up right in the app
* Parent Teacher Conference signups
* And more…
Bloomz even has a messaging feature so you can instantly message one of our staff (e.g. in case you're running late for pick-up) or another parent (perhaps for a last minute pick-up request).
You'll have access to all these in one place, right on your mobile devices or on the web!
More details about how to join our class will be available at Orientation. Please contact me if you have any questions or concerns.
3rd Grade Team