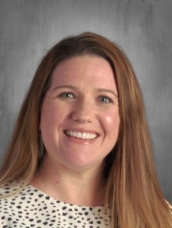 Jennifer Moore
3rd Grade Team
Welcome back, Wildcats! My name is Mrs. Moore and I am very excited to teach 3rd grade again for the 2022-2023 school year! This will be my fourteenth year of teaching and my sixth year here at SMA. I am a Florida native and a graduate of Florida Southern College where I received a bachelor's degree in Elementary Education (Go, Mocs!). I am married to my husband, Scott. We have three amazing children: Makayla, Noah and Leah, all of which attend TSMA. We also have a fur child named Tulah that we enjoy spending time with as well.
This year will be a great year full of new friends, new adventures and new discoveries. Each student is coming with unique talents and strengths and I can't wait to learn more about them! My belief is that students should be educated in various ways - not just intellectually but also compassionately. As Aristotle said, "Educating the mind without educating the heart is no education at all."
Want to help?
Please check out my Amazon Wishlist (Mrs. Moore's Amazon Wishlist). I update it regularly with items I would like to have for my students. Any help would be greatly appreciated!
I look forward to having an amazing year!
Class Schedule
Coming Soon
Important Files
3rd Grade Team