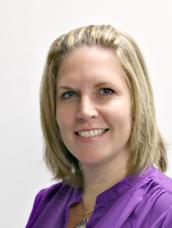 Kimberly Harwell
6th Grade Team
Welcome to the 2021-2022 school year. It's going to be an exciting year of discovery in 6th grade Science with special projects, intriguing research and hands-on learning!
I earned both a Bachelor of Science and Master of Science from Florida State University. I am currently certified in Middle Grades Integrated and Health K-12. I launched my teaching career in Polk County 17 years ago before becoming a consultant for Kaplan K12 Learning Services to provide professional development for teachers across the county. I have been a member of the South McKeel Academy family since the middle school opened in 2009. Wildcats run in my family. My mother-in-law was an original McKeel Academy faculty member and my husband, Brian, attended MAT. My son Parker is a McKeel alumni as well and an incoming freshmen at UCF in Aerospace Engineering (all those at-home science experiments paid off).
"When a child says science is boring, I cringe. Science is the world...and that's far from boring." -Walt Whitman
Assignments/Assessments
Science goes digital!
All assignments, rubrics, due dates, and resources for Science class can be found on Canvas, an information management system used by The Schools of McKeel Academy. Access Canvas under "suggested links" or simply click the image below:
Behavior Expectations
Because The Schools of McKeel Academy recognizes and values its role in developing employable adults, an emphasis is placed on helping students build a portfolio of skills essential to success in the classroom and in the future workforce. These expectations not only ensure an orderly and efficient classroom, they also encourage students to be responsible, accountable, respectful and empathetic to others. Coaching is provided throughout the year by faculty and staff as well as peer "House Leaders".
1. Follow directions.
2. Takes responsibility for own actions; demonstrates self control.
3. Completes and submits quality classwork.
4. Listens respectfully and acknowledges the thinking of others.
5. Displays best effort.
6. Uses technology in accordance with school policies.
Contact Us
The best way to contact us is by email. If you have questions or concerns regarding a specific subject area, please direct the email to the appropriate teacher by clicking on their name below:
Language Arts: Juliet Johnson
Math: Candice Tyler
Science: Kimberly Harwell
Social Studies: Jason Hagerman
Physical Education: Jason Jennings
General questions should be sent to your child's homeroom teacher.
Facebook
Please join our Facebook group (SMA 6th Grade 2021-2022) by clicking the image below. This closed group is available only to parents/guardians of current 6th grade students at South McKeel Academy. It includes regular updates from teachers, photos of activities and events, special requests, etc.
Science Labs
This school year your child will be involved in various hands-on science activities involving the use of laboratory equipment and other science-related materials. The Science Lab Safety Contract was created to protect students during laboratory investigations and experiments and to ensure equipment is handled with care. Students may not participate in laboratory activities without a signed contract. Click the image below to access the Science Lab Safety Contract.
Suggested Links
Important Files
6th Grade Team