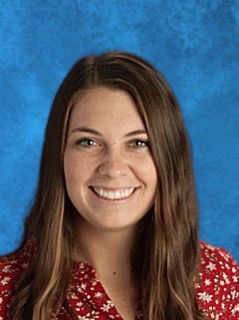 Torri Huckery
5th Grade Team
Welcome 5th Grade Wildcats!
I'm thrilled to meet each of you, but until then, here is a little bit about me. This year will be my 3rd year teaching at South McKeel, after graduating from the University of Central Florida with a B.S. in Elementary Education accompanied by a Minor in Exceptional Education. Along with my degree I have both a Reading and ESOL (English for Speakers of Other Languages) endorsement. To further my knowledge and understanding of students I have also become ESE (Exceptional Student Education) Certified. I believe all children deserve an equal education and are capable to succeed if provided with positive learning experiences and a safe environment. My goal this 2021-2022 school year is to provide just that, along with many opportunities to help students develop the skills necessary to be successful in tomorrow's world. I look forward to this exciting new school year as your ELA teacher! Go Wildcats!
Parents and students, if you have any questions, concerns, or would just like to reach out please feel free to send me an email.
"If you don't like to read, you just haven't found the right book." - J.K. Rowling
Important Files
5th Grade Team