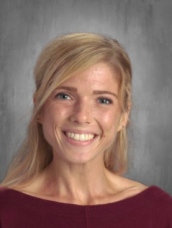 Casey Harvey
2nd Grade Team
Hello SMA Wildcats!
Welcome to the second grade family! I am so blessed to be able to start another year at South McKeel Academy where I get the daily opportunity to spark creativity, ignite learning and develop the gifts each student in my classroom has.
I graduated from Florida Southern College- earning a B.A in Elementary Education with an ESOL endorsement/Orton-Gillingham Certification and a minor in Business Administration in 2017. Since then, I have acquired new training certifications (i.e. Kagan) and am continuously seeking professional development opportunities to help keep my classroom learning fresh and engaged. I am growing my brain right alongside my students. I plan on pursing a master's in childhood psychology with a target in children's counseling in the near future.
"You can find magic wherever you look. Sit back and relax, all you need is a book." These words by Dr. Seuss express my feelings about reading- it is truly a magical experience and can take you many places. Let's create some magic this year, Wildcats!
2nd Grade Team