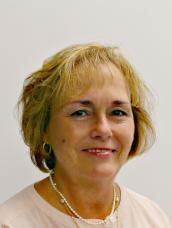 Laurie Legg
3rd Grade Team
WELCOME!! Together we are going to have a great 21/22 third grade year!
I have been teaching for over 20 years; my certification is in elementary education, K through 6th grades. I also have a degree in psychology. I have taught third, fourth and fifth grades; and I began my teaching career working with severely and profoundly impaired children and adults. My areas of special interest are in reading, writing, and science! I am also certified ESOL, have completed my trainings for Students with Disabilities; and am currently 1 class away from receiving my Reading Endorsement. I am OG certified as well; Orton Gillingham is a specialized learning system that helps kids to learn phonics and to become better spellers and readers. It is a comprehensive and detailed program. Some of the program is "getting back to the basics" of connecting phonics with word analysis.
This is my 8th year teaching 3rd grade. We are going to become "Super-Star Readers and Writers" this year......so come prepared! I look forward to teaching your children!
We are looking forward to a "successful year" continuing our Standards Based Report Card. I will be happy to meet and communicate with parents during this school year about the report card and assessment process. We will keep a binder based portfolio; students will bring these home for your review 1 - 2 times a month. We can meet by zoom, phone, email, or face-to-face as needed to discuss strengths, weaknesses, areas to improve, etc.
My personal philosophy: "Education is not the filling of a pail......it is the lighting of a fire!" TOGETHER....let's light some fires of interest and love for education and learning!
Mrs. Legg
Suggested Links
3rd Grade Team