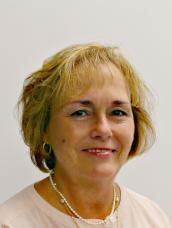 Laurie Legg
Specialists
WELCOME!! Together we are going to have a great 22/23 year!
I have been teaching for over 20 years; my certification is in elementary education, K through 6th grades. I also have a degree in psychology. I have taught third, fourth and fifth grades; and I began my teaching career working with severely and profoundly impaired children and adults. My areas of special interest are in reading, writing, and science! I am also certified ESOL; I have completed my trainings for Students with Disabilities; and lastly, I obtained my Reading Certification in early 2022 as required by the State!! I am OG certified as well; Orton Gillingham is a specialized learning system that helps kids to learn phonics and to become better spellers and readers. It is a comprehensive and detailed program. Some of the program is "getting back to the basics" of connecting phonics with word analysis.
After teaching 3rd grade for nine years; and 4th/5th grades for over 15 years - I am shifting gears!! This year, 22/23 - I will be serving SMA as a Reading Interventionist for 2nd/3rd grades!! I am very excited about the challenge - I will be working with learners who are having difficulty with some areas of ELA - reading - which includes reading, writing, phonics, and spelling!! I will be using a program named "Secret Stories" - and resources from my OG training and Reading Endorsement process to supplement and help these struggling readers!
My personal philosophy: "Education is not the filling of a pail......it is the lighting of a fire!" TOGETHER....let's light some fires of interest and love for reading, education, and creating life long learners!
Mrs. Legg
Specialists