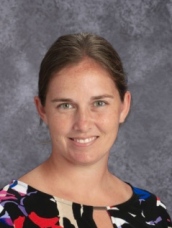 Nicole Pannone
Specialists
WELCOME to SMA!!!
2023-2024 School Year
This is my 11th year teaching and my 8th year teaching at South McKeel. Go Wildcats!! I am so excited to continue working with 4th, 5th, and 6th graders in small group settings to help strengthen their math skills. I have taught 3rd, 5th, 6th grade and 6th advanced math in the past. Math is a passion of mine and my goal this year is to have kids truly understand, like and excel in math! I received my Bachelor's degree in Elementary Education from Florida Southern College. I also graduated from Southeastern University with my Master's degree in Elementary Education. I am certified to teach Elementary Education K-6 and Middle Grades Math 5-9! I look forward to a fantastic year with a great group of 4th, 5th and 6th Graders!
SMA House System
I also have the privilege of working with our 6th Grade House Leaders and helping to plan House related activities across our campus. The SMA House System is 4 different Houses which creates 1 family here at school. Our vision statement is "Creating leaders who inspire others to be better people while generating a sense of community that develops creativity, confidence, and compassion." Our students are sorted into their Houses by biting into a cupcake to reveal a color when they enter 4th grade. Our Houses are Lideris the House of the Watchman, Eheys the House of Integrity, Altruist the House of the Passionate, and Devrimci the House of the Revolutionary. Each House together spells "LEAD"! One House will win the House Cup each year. House points are won by House competitions on House Days and individual displays of good character. Each paw print that a student earns for their House counts as one house point. The 2022-203 House Cup went to Altruist! Congratulations Altruist! Who will claim the coveted House Cup this year?
Specialists